Lazar Angelov is a bodybuilder and personal fitness trainer. He was born on September 22, 1984, in Bulgaria.
Due to his washboard abs and aesthetic physique he is super popular online.
He has a strong presence on Instagram (more than 5 million followers), Facebook (more than 14 million followers), and Youtube (more than 700K followers).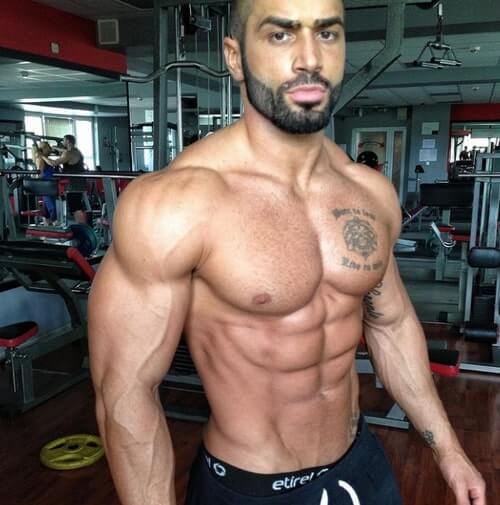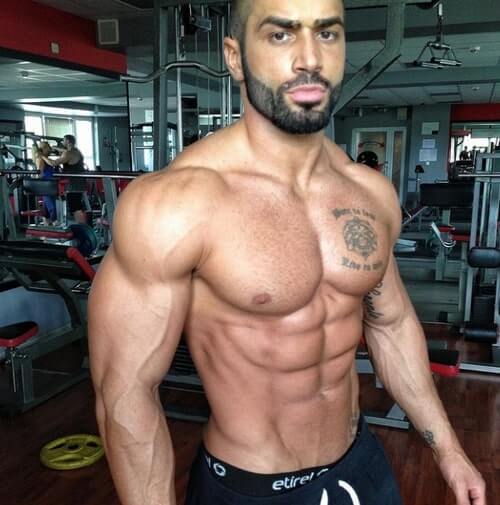 In this, we will find out whether Lazar has used steroids to achieve that ripped look or he is natty.
Lazar Angelov: Steroids or Natural
Even though Lazar Angelov is super popular but achieving this popularity was not easy for him.
He struggled a lot. However, he clearly has one of the best physiques in the world.
He even suffered from severe joint pain for years but bodybuilding was something that he never gave up.
You can also follow the Lazar Angelov workout routine and get back on your fitness track.
Lazar Angelov – Bodybuilding
Height – 5'11" (180 cm)
Weight – 88 kg (195 lbs)
Body Fat Percentage – 5%
Lazar Angelov is a truly inspirational bodybuilder because most natural bodybuilders feel that it is easy to achieve a physique like him.
All they have to do is hard work along with a proper diet.
However, it is not necessary that someone is natural if he doesn't look like a beast.
So, the important thing is to determine whether he has used steroids or not.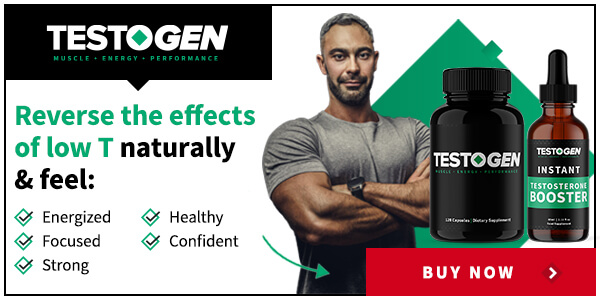 Let's take a look at all the evidence in detail to find the truth:
Steroid Symptoms
When a bodybuilder uses steroids, even though he claims that he is natural but it shows on his body.
There are clear signs that signal "steroid use". These signs include:
Bloating.
Acne.
Gynocomastia or Gyno.
Flushed or red skin.
Now, as far as Lazar Angelov is concerned, he does not have any of these signs on his body.
His skin is very clear and he does not have bloating or even gyno.
Another common symptom among steroid users is 3D delts and huge traps.
But, Lazar does not show even these symptoms on his body.
If someone is juicing, he will show at least a few symptoms because steroids make rapid changes in your body, it transforms you and so having some symptoms is normal.
When you see steroid-users pictures, you can easily make out that something is doubtful – the person is not natty.
However, if they do not show any signs or symptoms then you can say that they are absolutely natural.
Now, if talk about drug tests, then Lazar Angelov did participate in many bodybuilding competitions but there is no official data about him getting screened for a drug test.
So, there is no record in the public domain whether he has passed or failed any such test.
So, what is the deal with Lazar Angelov?
Is he natty or he is taking something that has very mild bodybuilding effects?
The Lazar Angelov – Gains Timeline
One thing that never goes wrong in exposing the reality of a person juicing or not is checking their gains timeline.
If you notice a person gaining gradually over a long period of time then it means that the person is natural.
However, if the person blows up within a few weeks then it has something to do with steroids.
The pictures below are his transformation of 10 years:
Lazar initially got interested in bodybuilding when he was a young kid.
In fact, when he was merely 10 or 12 years old, he started lifting weights.
He was born in 1984, so if take a look at the picture above, it was taken back in 2003.
At that time Lazar was just 19 years old and his physique looks quite good in that picture.
So, it means that he had been training for around 9 years in 2003.
If you are a natural bodybuilder then 9 years of training means that you have already reached the potential gains of your muscles.
When newbies start training, they get bigger and experience muscle gains (also known as newbie gains).
However, after a point, their muscles do not get bigger in size unless they take steroids.
So, in the after picture, Lazar looks too jacked… How?
If you are a natural bodybuilder then sudden gains obviously look unreal, especially if you have already reached the point of plateau.
For example, Jeff Seid is one of those natural bodybuilders who had amazing gains when he first started lifting weights but after that, he has never had any dramatic gains.
His size hasn't changed drastically.
Take a look at the picture below.
This time you can see Lazar's two-year transformation and he has gained a lot.
Lazar Angelov – No Steroids Taken
Lazar has a website but even on that, he has not mentioned anything about steroids.
He has neither claimed that he is natural nor has he mentioned taking steroids.
So, if he is natural, how did his body never got any major transformations in his body for almost 10 years (during his teenage years).
However, he suddenly gained an immense amount of muscle mass within just 2 years.
He looks so defined and aesthetic now.
How did he change so much after achieving his newbie gains?
Another thing that creates doubt is that Lazar has such a strong presence online still he did not use the power of social media to brag about him being natty.
Is Lazar Angelov on Steroids?
Some evidence shows that Lazar has taken steroids while some evidence shows that he is natty.
He does not show any signs of using steroids on his body, but he suddenly gained a lot of muscle mass in just 2 years (from 2004 to 2006) that definitely raises a doubt.
This is something that can be done with the help of anabolic steroids.
However, when you compare his size with some of the biggest bodybuilders like Phil Heath, then you can see that he has not blown up like Phil or other bodybuilders who use steroids.
Lazar's gains are average. He doesn't look like a superhuman or a beast.
Maybe this is the reason that people think that he is natty. You can see that there is a massive difference between his size and Phil Heath's size.
So, we are not claiming officially that he has taken steroids.
We respect his personal choice, he can decide what is best for himself.
There is no doubt that Lazar deserves appreciation for the kind of physical transformation that he has done.
He must have spent insanely long hours in the gym to get a body fat percentage of 5%. That is amazing.
He is among the best bodybuilders in the world and a real inspiration for millions of fitness enthusiasts.
His transformation gives hope to people that if you work hard and dedicate yourself then you can get jacked and build those muscles.
It doesn't matter whether you take steroids or you are natural, the most important thing is that you should exercise a lot and eat right.
What steroids does he take? (Probably)
Just by looking at the super aesthetic physique of Lazar Angelov, we think there is a probability of him taking:
Primobolan is a type of anabolic steroid that defines your muscles without giving a lot of side effects.
In fact, many bodybuilders take it because it gives a natural-looking appearance.
Some people also use Winstrol but it gives a very shredded look.
It makes you look so shredded and dry that your physique looks unnatural.
That is why, for a natural look, steroid users prefer Primobolan instead of Winstrol.
In addition, he is likely using testosterone also.
Testosterone is highly effective in improving muscle mass. It doesn't show any side effects and the only visual symptoms that appear are a more defined and masculine jaw.
Therefore, testosterone is perfect for giving you those natural muscle gains.
Natural Testosterone Booster
We never recommend steroids because they cause side effects and that is why we are always looking out for supplements that are 100% natural but give the same bodybuilding effects as steroids.
Therefore, we recommend a natural testosterone booster like Testogen.
It is 100% natural and made from clinically tested ingredients that increase your test levels without causing any side effects.
Testogen has been in the market for almost 7 years now and it has helped thousands of people all over the world. It is in fact, a triple-action testosterone booster.
With Testogen, you can increase your stamina as well as muscle size.
Also, it increases your libido and improves your overall performance, but the best thing is that it does not give side effects.
---
FAQ (Frequently Asked Questions)
Why is Lazar Angelov famous?
Lazar Angelov is famous because he is a fitness model, bodybuilder, entrepreneur, and social media personality.
What is Lazar Angelov's net worth?
Lazar Angelov's net worth is $2 million. He has millions of followers on Facebook, Instagram, and Youtube.
Where is Lazar Angelov from?
He was born and raised in Sofia, Bulgaria.
---
References:
Images are taken from Lazar Angelov Instagram
Also Read: